Welcome to Sof-Tech Maintenance Company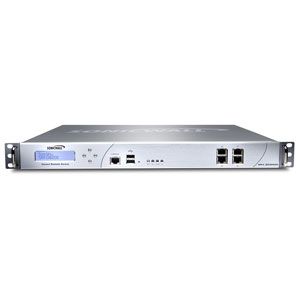 SonicWALL
SonicWALL, Inc. offers comprehensive network security, secure remote access, Web and e-mail security, backup and recovery, and policy and management solutions. Offering both appliance and software-based products as well as value-added subscription services, SonicWALL's comprehensive solutions enable organizations to secure deep protection without compromising network performance. SonicWALL is a recognized global leader in the small and medium business markets and its solutions are deployed in distributed enterprise environments, government, retail point-of-sale and healthcare segments as well as through service providers.
Visit SonicWALL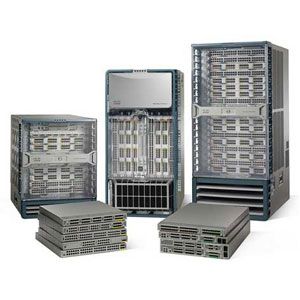 Cisco Routers & Switches
Today's businesses require a network platform that enables technology innovation and business-critical services across the entire network. Cisco stands alone in its ability to provide an end-to-end network platform tied together by a common infrastructure and a common operating system, and manageable as a single, cohesive entity.
Only Cisco can provide the platform for campus, branch, data center, and wide-area networks that are highly available while integrating security at all levels of the network, helping to ensure the optimized delivery of application and communications, and providing inherent manageability. This platform includes:
Routing: Cisco offers the only routers that allow organizations to build a foundation for an intelligent, self-defending network, featuring best-in-class security services and routing technologies for the lowest total cost of ownership and highest return on investment.
Switching: Cisco offers one of the industry's most comprehensive portfolios of intelligent network switches, providing a continuously expanding suite of intelligent services and advanced technologies to strengthen, simplify, and extend the value of the network infrastructure.
Cisco IOS Software: Cisco IOS Software operates across routers and switches to enable an infrastructure that is highly available, secure, manageable, flexible, and scalable, and upon which businesses can quickly and confidently deploy advanced technologies.
Network Management: Cisco offers management tools and applications that ease network deployment, improve operational efficiency, increase network uptime, and reduce total cost of ownership.
Visit Cisco

Aruba Networks
Aruba, a Hewlett Packard Enterprise company, believes that the most dynamic customer experiences happen at the Edge. Our mission is to deliver innovative solutions that harness the power of the Edge to create support for the mission and drive positive outcomes for our customers – from the Edge to the Data Center.
ACCESS POINTS
Aruba wireless access points deliver simple, fast, secure connectivity whether indoors or out. Our broad portfolio of Wi-Fi Alliance certified APs are designed to optimize IT, user, and IoT experiences and are backed by a limited lifetime warranty.
GATEWAYS
Aruba's gateway portfolio consists of enterprise-class hardware for deployment in a distributed Wi-Fi and SD-Branch deployments. The getaways offer features that allow organizations to optimize Wi-Fi and Wired Segmentation experiences for end-users. Capabilities include high-performance traffic and data routing, IPSec tunnel termination for both VPN clients and site to site, role-based access, Per-User firewalling, Dynamic Segmentation and more.
SWITCHES
From small to large organizations, Aruba's comprehensive switching portfolio includes solutions that are ideal for access, aggregation, core, and the data center. Next-gen Aruba CX (AOS-CX) switching software and portfolio with fixed ports or modular chassis that offer non-blocking speeds from 1GbE to 100GbE. This provides the flexibility to start with a needed port count and scale to full-density switches as you grow – all with the built-in automation and analytics that your business and IT team requires. Features include high resiliency redundant management, fabric, power, and fans and industry-standard high power PoE and HPE Smart Rate multi-gigabit ports.
SMALL BUSINESS SOLUTIONS
The Aruba Instant On family of products is intended to satisfy the needs of businesses that range from 1 to 99 employees or users. The portfolio includes indoor/outdoor Wi-Fi access points (APs) and switches designed to deliver secure, high-speed connectivity with hassle-free set-up and management, all with the quality, performance and exceptional support that customers expect from Aruba. These products are not intended to directly map to Aruba's existing products from a feature or management perspective. The intended customer consists of small retailers, boutique hoteliers, start-ups and similar businesses. There is also not direct upgrade path from Aruba Instant On products to Aruba Enterprise products. Aruba Instant On products are sold exclusively through Aruba partners. Access Points come with 2-year warranty and switches come with limited lifetime warranty that includes 24x7 phone support for the first 90 days and chat support for the entire warranty period.
Why Sof-Tech Is A Step Above The Rest
We have worked with SofTech for more than a decade and they have helped us manage our complex, on-prem Avaya phone systems across multiple properties to serve both staff and guests…Read More
Andy Collins, IT Director, YMCA of the Rockies
I wanted to take a minute to tell you how pleased we are with the ongoing support and service YMCA of the Rockies received from Sof-Tech Maintenance Company. I never have to worry about issues regardi…Read More
Gordon Ulrickson - YMCA of the Rockies
Sof-Tech has been providing us exceptional sales, service and support for tour telephony needs for many years now. We look forward to many more years of Sof-Tech being a valued partner with the City…Read More
Bill Westbrook - City Of Loveland